Skip to Content
MINI & BMW Brake Service You Can Depend On in Portland, OR
Understanding Your Braking System
While you may not give it a lot of thought on a daily basis, your braking system is extremely important to the safe operation of your vehicle. The brake system is made up of pads and rotors set up in a caliper and disc system. The caliper clamps down on the brake pad when you apply the brakes. This brings the car to a stop. However, this clamping action eventually wears down the pad, and after some time, the pads need to be replaced. This is why routine brake service for your MINI and BMW vehicles is so important: it keeps you, your passengers, and other motorists safe on the road.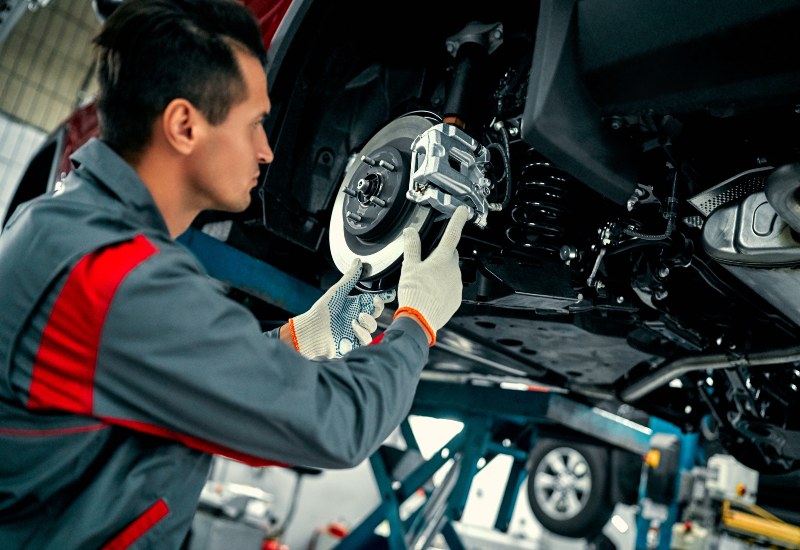 Braking Repair System by Boyd Motor Werks, LLC
Not just anyone can replace MINI and BMW brake pads. You need in-depth knowledge of these import vehicles. Here at Boyd Motor Werks, we have a team of master mechanics who all have the training and specialized experience with MINI and BMW suspension systems. Whether you need brake repair, brake service, or other maintenance services, we can help. You can always count on us to use high-quality OEM parts. For expert MINI and BMW brake service in Portland, OR, choose Boyd Motor Werks.
Our Brake Services
We are not just another auto repair shop; we are a certified MINI & BMW service shop. That means that we are authorized to carry out brake maintenance and repair services that will maintain your vehicle's warranty. Take a look at just a few of our brake services:
Brake Hoses – Your hoses are responsible for maintaining braking power through the transfer of brake fluid and hydraulic pressure. When these hoses are compromised or unable to flex, the safety of vehicle operation is impacted.
Brake Fluid Flushes – Your brake fluid has a direct impact on the performance of the braking system. Flushes ensure that your brakes work the way they're supposed to.
Brake Pad & Shoe Replacement – It is recommended that you have your brake pads and shoes replaced after 30,000-35,000 miles. Replacing the pads and shoes at proper intervals is extremely important, as structural damage can occur when you drive for a long time on worn-out pads.
Anti-Lock Braking System Service – Your ABS system is complex, but our mechanics can diagnose issues and fix them quickly.
FAQs About Brakes
Here at Boyd Motor Werks, we want you to be aware of the most important aspects of your braking systems. Here are the answers to some important brake-related questions:
What about brake rotors? 
If the problem is just with the rotors, you may only have to pay about $250.
How much does brake repair cost?
It will depend on the specific issue. Brake pads cost and brake pads replacement cost will vary by year and model. In general, brake repair service can be $750 or more.
What are some signs I need brake repair?
If you press down on your brake pedal and it feels spongy, it could be a sign that there is air in the hydraulic system. Also, if you are seeing brake warning lights on your dash, you need to bring your car in for brake service as soon as possible.
Contact Boyd Motor Werks
Your brakes are too important to leave to chance. If you drive a MINI or BMW, there is no one more qualified to work on your vehicle's brakes in Portland, OR than Boyd Motor Werks. We use the latest diagnostic equipment and our ASE-certified mechanics will make sure that your brakes are operating the way they're supposed to. Visit our shop today!
Auto Repairs from a Business that Emphasizes Integrity, Trust, and Value