Skip to Content
Shock Absorber Replacement in Portland, OR
Quality Mini Cooper & BMW Shock Absorber Replacement
A problem with your car's suspension can cause poor performance, low gas mileage, and safety hazards. At Boyd Motor Werks, our team of experienced, ASE-certified auto technicians specializes in suspension repair for BMWs and Mini Coopers. We recognize that purchasing a luxury vehicle is a huge investment, and in order to protect that investment, you need to commit to quality care and maintenance. Our diagnostic testing and pre-purchase inspections can uncover issues with your car's suspension. We can then provide reliable, affordable car suspension repair or BMW and Mini Cooper shock absorber replacement in Portland, OR.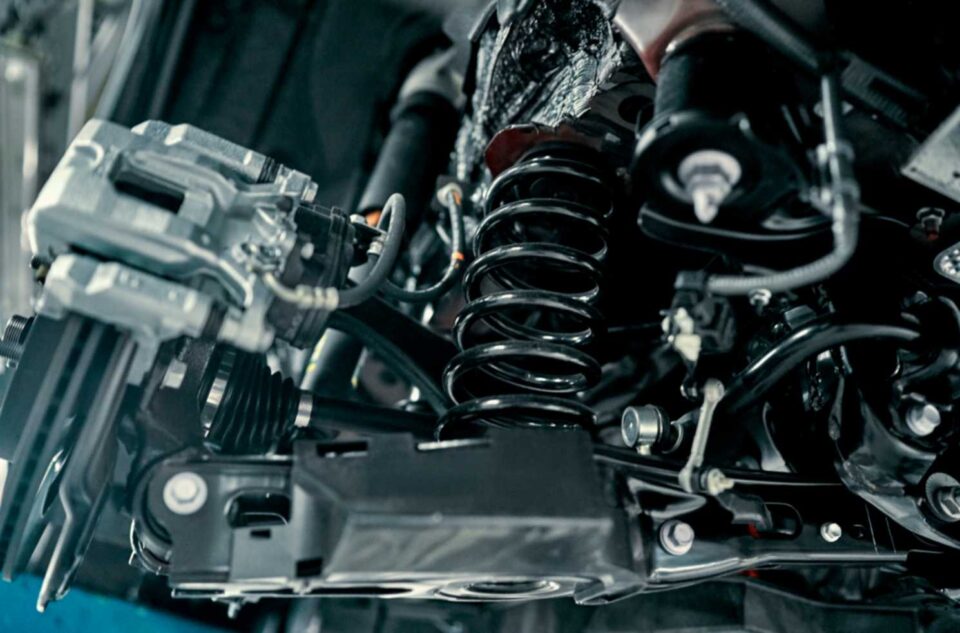 How Important Is a Suspension Inspection?
A thorough, detailed suspension inspection can uncover hidden issues that will only get bigger, more dangerous, and more expensive over time. If you avoid suspension repairs, you risk your safety and risk significant damage to your car that can affect its value and performance. During a suspension inspection, our technicians use decades of expertise and state-of-the-art technology to review every element of your suspension system meticulously. They will check for weak springs, leaking fluid, worn or unbalanced tires, and problems with the shocks and struts. At the end of the inspection, you will receive a report detailing any issues found. This report will include information about the repairs and parts needed, how long repairs will take, and how much they will cost.
Signs You Need Car Suspension Repair
If you recognize early warning signs of suspension issues, you can save yourself time and money and prevent safety issues. You should schedule suspension repair if you notice any of these problems:
Your vehicle bottoms out.
You have poor vehicle control.
The body of your car sways while driving.
Your car pulls to one side while you drive.
Your car wobbles as you increase the speed.
The height of your car is lowered on one side or both or appears to sag.
Your tires vibrate, bounce, or shake, particularly after going over a bump.
The steering wheel doesn't immediately go back to the center when steering.
Why Choose Qualified Mini Cooper or BMW Repair Technicians
Hiring a qualified, certified Mini Cooper or BMW suspension repair technician will protect your investment. Qualified, experienced auto technicians undergo extensive training and education on luxury vehicles' specific care and maintenance. They understand the engineering of each make and model and keep up with the latest advancements and techniques for repairs. Repairs will be completed according to the manufacturer's best practices and guidelines and under warranty. They also have access to state-of-the-art technology and equipment that ensures repairs are completed safely and effectively. Finally, they only install genuine OEM parts to ensure the vehicle's performance, value, and quality remains intact.
Explore Our Other Services
In addition to Mini Cooper and BMW shock replacement, we also offer comprehensive Mini Cooper and BMW auto repairs and genuine OEM replacement parts. We are ready to serve you if you need any of these services:
Schedule Reliable BMW & Mini Cooper Shock Replacement
Call or contact us online to schedule BMW or Mini Cooper suspension repair in Portland, OR. Our ASE-certified auto technicians have extensive education and training in suspension repair and shock replacement in BMWs and Mini Coopers. We also carry genuine OEM parts if you need Mini Cooper or BMW shock replacement. We are committed to maintaining our client's vehicles' value, safety, and performance by providing quality BMW and Mini Cooper auto repair services.
Auto Repairs from a Business that Emphasizes Integrity, Trust, and Value