Skip to Content
We Provide BMW Auto Repair in Portland, OR
Quality, Affordable BMW Auto Services
At Boyd Motor Werks, LLC, our experienced, ASE-certified mechanics have years of experience caring for all makes and models of BMWs and Mini Coopers. We understand that your car is an investment and that you rely on it to safely transport you and your family, day and night. We are committed to providing quality, reliable, and affordable BMW auto repair in Portland, OR. Our BMW auto services meet rigorous standards for safety and attention to detail. We work tirelessly to ensure that our auto repairs of BMWs and Mini Coopers enhance each client's vehicle's quality, performance, and endurance. We can handle everything from BMW tune-ups to installing OEM BMW parts and providing brake services, electrical repairs, batter checks, transmission performance, engine repair, and more.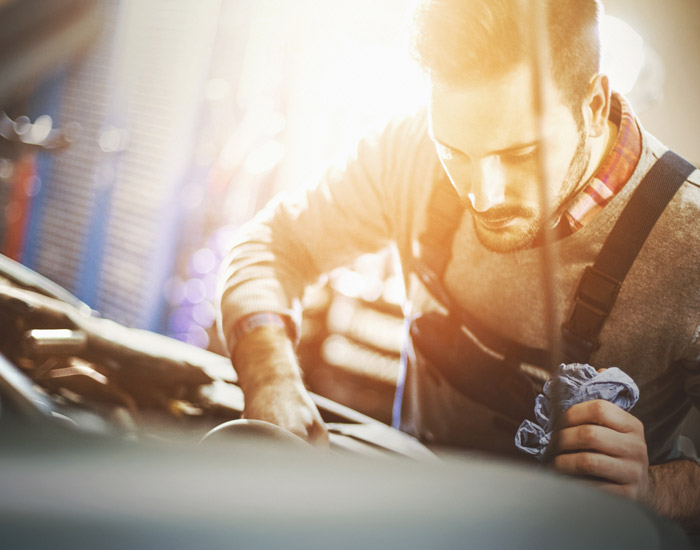 Guaranteed BMW Repairs
BMW owners understand that they have made a significant investment in a luxury vehicle that offers more than just transportation. When you own a BMW, you want to be sure it receives the care, attention, and quality service it deserves. Proper care, maintenance, and BMW auto repairs will ensure your investment performs perfectly and maintains its quality, value, safety, and endurance. At Boyd Motor Werks, we specialize in guaranteed BMW repairs. Our ASE-certified auto technicians undergo extensive education and training and have maintained careful study of the engineering of all makes and models of BMWs. We have become a leading BMW auto repair shop because of our commitment to skill, quality, education, integrity, and exceptional customer service. Our work comes with a guarantee so that our customers know they can trust us to deliver world-class BMW auto services.
Our Services
Overall System Evaluations
Replacements of Shocks and Struts
Brake Fluid Flushes
Minor and Major Services
Inspections and Inspection II
Pad and Rotor Replacements
Oil services and Inspections
Brake Performance Enhancements
Replacement of All Major and
Minor Suspension Components
Installation of High Performance
Suspension Components
Charging and Battery System
Installations of Accessory Equipment
Diagnoses
Electrical Troubleshooting
Injector and Fuel Pressure Testing
Filter Replacements
Radiator Replacements
Routine Service Checks
Engine conversions
System Diagnosing
Custom Floor Mats
Wheels and Tires
Header Pipes
Water Place Replacements
Performance Mufflers
Manifolds
Welding
Transmission Conversions
Performance Enhancements
Motor Vac Alignments
Air Conditioning
Auto Detailing
Complete Engine Overhauls
Complete Transmission Overhauls
Upholstery
Performance Upgrades
Coolant Flushes
High Performance Throttle Body
The Importance of Quality Care for a Quality Vehicle
In order to maintain their value, luxury vehicles require consistent, quality care and maintenance. When you schedule routine BMW tune-ups and maintenance, you can get an early warning of problems that will only get bigger, more dangerous, and more expensive over time. A BMW specialist can provide quality BMW auto repairs that extend the lifespan of your vehicle and maintain its quality, value, and performance. Our technicians undergo extensive education and training on the proper care and maintenance of BMWs and can offer genuine OEM BMW parts and certified BMW auto services. This reduces the risk of costly damage to your car or injury to yourself.
BMW Diagnostic Services
In addition to reliable auto repairs for BMWs, we also offer BMW diagnostic services and pre-purchase inspections. Our ASE-certified technicians thoroughly review your vehicle with meticulous attention to detail. We use state-of-the-art technology to quickly locate and diagnose problems and find the source and extent of the issue so we can provide an effective solution. We also offer a full report that details any problems with the vehicle. This report includes photos and an estimate of how long repairs will take and what they will cost.
Our diagnostic services and pre-purchase inspections include checking:
Tires
Fluid levels
Suspension
Coolant levels
Body condition
Braking system
Computer error codes
Explore Our Other Services
In addition to BMW auto repairs, we also offer BMW OEM parts and Mini Cooper repair services and parts. We also provide these additional services:
Schedule an Appointment for BMW Auto Services
Call or contact us online to schedule an appointment for BMW auto services in Portland, OR. We guarantee that your vehicle will get the quality repairs, maintenance, and replacement parts it needs for top performance. Our ASE-certified technicians can handle any job, big or small, with confidence and care.
Auto Repairs from a Business that Emphasizes Integrity, Trust, and Value