Skip to Content
VIN Recalls in Portland, OR
Certified Service of Mini Cooper & BMW Safety Recalls
Mini Cooper and BMW open recalls occur when an issue or problem is uncovered during rigorous manufacturer testing. BMW and Mini Cooper owners can also provide feedback that identifies potential safety issues or performance problems, leading to manufacture testing and diagnosis. At Boyd Motor Werks, we specialize in certified auto repairs of safety hazards, parts problems, and component issues associated with Mini Cooper and BMW open recalls. By routinely checking Mini Cooper and BMW VIN recalls in Portland, OR, you can stay on top of the latest information and maintain your vehicle's safety, value, and performance.
What Is a Mini Cooper or BMW Open Recall?
A Mini Cooper or BMW open recall is issued if the manufacturer or the National Highway Traffic Safety Administration (NHTSA) determines that there is a safety or performance issue with any component or element of a specific make and model of the vehicle. If Mini Cooper or BMW open recalls are issued, the registered owner is required to bring their car to a certified auto technician for repairs that correct the issue and guarantee the vehicle's safety. Mini Cooper and BMW VIN recalls identify the issue or affected component. The manufacturer is required to pay for any necessary repairs or replacement OEM parts themselves.
What Is Included In Mini Cooper or BMW Open Recall Notices?
Only certain parts and elements of the vehicle require a Mini Cooper or BMW open recall notice to be issued. When damaged or not performing correctly, these parts can present significant safety or performance issues to the driver, passengers, and other people on the road. Some common parts included in Mini Cooper and BMW open recalls include:
Faulty wiring
Defective airbags
Defective car jacks
Defective fuel pumps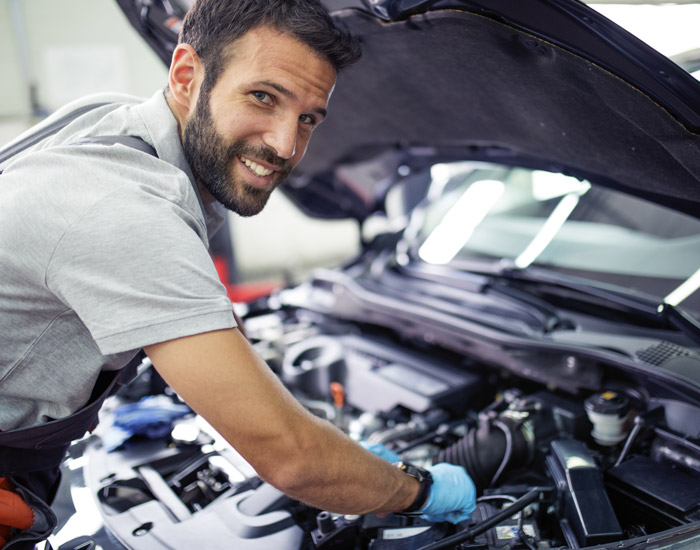 How to Perform a Recall Check BMW & Mini Cooper
Recalls are regulated by federal law. Mini Cooper and BMW open recall bulletins must be sent via email to all registered owners of affected vehicles. Unfortunately, this process isn't error-proof. Many people don't check their emails regularly, the email might go to spam, the email address might be unmonitored, people change email addresses over the years, and some people use designated emails for consumer purchases rather than their personal email address. This is why it is so important to perform regular recall checks on BMWs and Mini Coopers:
Recall Check BMW – When you go to the official BMW website, click on the BMW recall VIN check section. Then you can enter your VIN and determine if there are any recalls associated with your vehicle.
Recall Check Mini Cooper – You can visit the official Mini Cooper website and look for the section titled Legal. Then click on 'safety and emission recalls,' where you can enter your VIN number. If there are any open safety and emissions recalls for your Mini Cooper, you will find them here.
Why Choose a Certified Repair Shop for BMW Safety Recalls
For BMW and Mini Cooper recall repair services or just regular maintenance and repair, Boyd Motor Werks offers the best technicians and technology in the industry. Our team of highly skilled, ASE-certified mechanics has decades of knowledge and expertise in servicing BMWs and Mini Coopers. Using state-of-the-art, factory-level equipment, we maintain meticulous attention to detail and commitment to exceptional service and workmanship. Maintaining your vehicle's care, quality, and performance is important to protect your safety and investment. Our team will make it a priority to keep it at optimal performance. We specialize in genuine OEM parts and are certified in BMW and Mini Cooper auto repairs, so any work done is by a team as dedicated to the quality and value of the car as you are.
Schedule Diagnostic Testing or Repairs for BMW Open Recalls
Call or contact us online to schedule diagnostic testing or repairs for Mini Cooper or BMW open recalls in Portland, OR. Our ASE-certified auto technicians can quickly and efficiently repair issues identified in Mini Cooper and BMW safety recalls. We use state-of-the-art equipment and our decades of expertise to ensure all repairs are completed correctly and safely.
Auto Repairs from a Business that Emphasizes Integrity, Trust, and Value