Skip to Content
MINI & BMW Radiator Repair & Replacement
The radiator of your MINI or BMW performs a very important role: it keeps your engine from overheating. Simply running the engine heats it up. When it gets too hot, damage to the cylinders can cause major problems and even complete engine failure. The role of the radiator is to keep the engine cool. It does this by cooling down the fluids that run through the engine. The fluid passes through the radiator, is blown by the radiator fan, cooled down, and redistributed into the engine.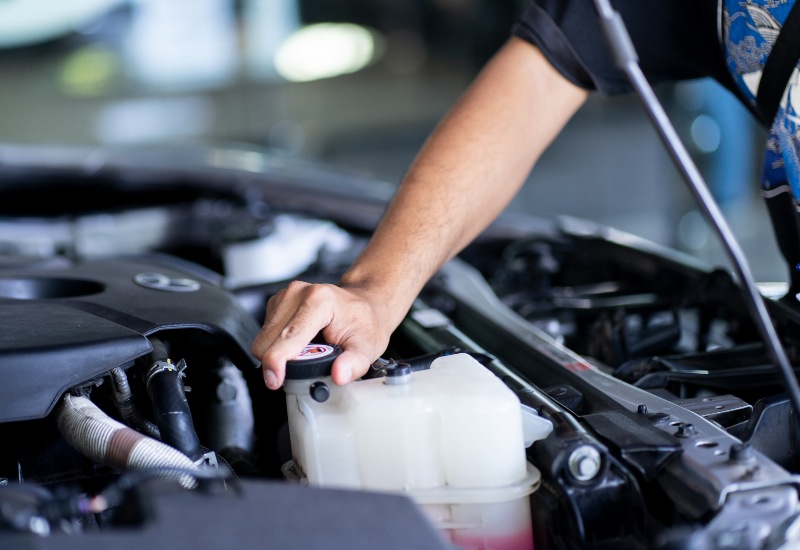 The Important Role of Your Vehicle's Radiator
Here at Boyd Motor Werks, we provide complete radiator repair and replacement services using OEM parts. We also provide state-of-the-art diagnostic services so we can confirm exactly where the issue lies. Our shop has been servicing MINI and BMW drivers for more than 40 years, and all of our mechanics are ASE-certified. Furthermore, we are authorized to perform recall repairs and repairs that maintain your vehicle's warranty. The next time you are having trouble with your MINI or BMW, schedule an appointment with us!
Signs of Common Radiator Problems
If your radiator is not working properly, it needs to be repaired or replaced right away. If your engine is not being properly cooled, it can be destroyed by continued use. But how do you know if your radiator is in need of repair or replacement? Here are some of the signs to keep an eye out for:
Frequent Overheating – Your dashboard will have a gauge or indicator light that tells you the approximate temperature of your engine while it's being operated. Frequent overheating is a sign that your radiator is not working properly or needs to be replaced.
Leaking Fluids – If you notice that there are colored fluids leaking from your MINI or BMW, this can also be a sign of a compromised radiator. Usually, the radiator will leak red, yellow, or green fluid when it is cracked or otherwise broken.
Low Coolant Levels – If you keep an eye on your coolant levels and see that they are inexplicably low, this may be a sign of a radiator leak.
Discolored Coolant – Your coolant fluid should be red, yellow, or green. If you look into your radiator and notice that it's rust-colored or dark, there could be contamination buildup. Contamination buildup can be caused by a variety of issues, but it should be checked out as soon as possible because it can negatively impact the performance of your radiator.
If you are seeing any of these signs, you should bring your car in for radiator repair or replacement right away. Also, you should be aware that even minor front-end collisions can damage the radiator.
Radiator FAQs
We've been in business for more than 40 years, and we have heard a lot of different radiator questions in our time. Here are answers to some of the most important questions:
How important is radiator repair? – Radiator repair is extremely important. If your radiator isn't working correctly or needs to be replaced, your engine could overheat to the point of complete failure.
How can you maintain your radiator? – Maintain your radiator by checking the fluid levels frequently and having it flushed once a year.
How long should a radiator last? – In most cases, a radiator should stay in good working order for between 8 and 10 years.
Bring Your Mini or BMW to Boyd Motor Werks
You should always use high-quality OEM parts for radiator replacement, and that's exactly what we use here at Boyd Motor Werks. We take pride in our work, so you can always trust that we use premium parts and install them with the greatest care and precision. If you are having any radiator problems or overheating issues, let our expert mechanics solve them!
Auto Repairs from a Business that Emphasizes Integrity, Trust, and Value