Skip to Content
Mini & BMW Pre-Purchase Inspections By Master Mechanics
What Is a Pre-Purchase Inspection?
If you are interested in buying a Mini or BMW from a private owner, don't make a final decision until you have talked to us here at Boyd Motor Werks about a pre-purchase inspection. A pre-purchase car inspection ensures that there are no major problems with the vehicle you are purchasing. Our master mechanics will meet the owner of the vehicle and inspect the car in question. This includes checking fluids, computer error codes, braking system, coolant, suspension, tires, body condition, and more. We employ a full 150-point inspection and take pictures of the vehicle (interior and exterior) as part of our report. If given permission, we will even test drive the vehicle. The goal is to make sure you are not buying a car with major unseen problems. Our mechanics are available for pre-purchase vehicle inspection during regular business hours and are more than happy to offer their expert advice on any vehicle you are thinking of purchasing. For the best Mini and BMW pre-purchase car inspection in Portland, OR, trust Boyd Motor Werks!
The Benefits of Using Our Inspection Services
Here at Boyd Motor Werks, we have been serving the motorists of Portland, OR for more than 40 years. We specialize in Mini and BMW vehicles and have a full team of ASE-certified mechanics to carry out repairs and pre-purchase inspections.
What are the specific advantages of working with our team? Let's take a look at a few of them:
Buying Assurance – Have you ever been wary about buying a used vehicle for fear that it has some underlying issue? That fear can be totally allayed when you hire us for a pre-purchase vehicle inspection in Portland, OR.
Save Time – In most cases, we can arrange for the vehicle owner to bring the car to our shop, or we can meet the owner and inspect the vehicle on-site.
BMW & Mini Expertise – Our team has been trained to inspect and repair BMW and Minis. If you are considering buying one of these vehicles, there is no one better to hire for a pre-purchase inspection in Portland than Boyd Motor Werks.
Full Reports – If there is a problem with the vehicle, we will detail it in our report, take pictures, and explain the issue, including how much it would take to repair, how long, and if the vehicle is worth the price.
Buying Out of Town – Are you out of town, but want to complete the purchase of a vehicle? No problem. We can inspect the car on your behalf and share our report even if you're out of town.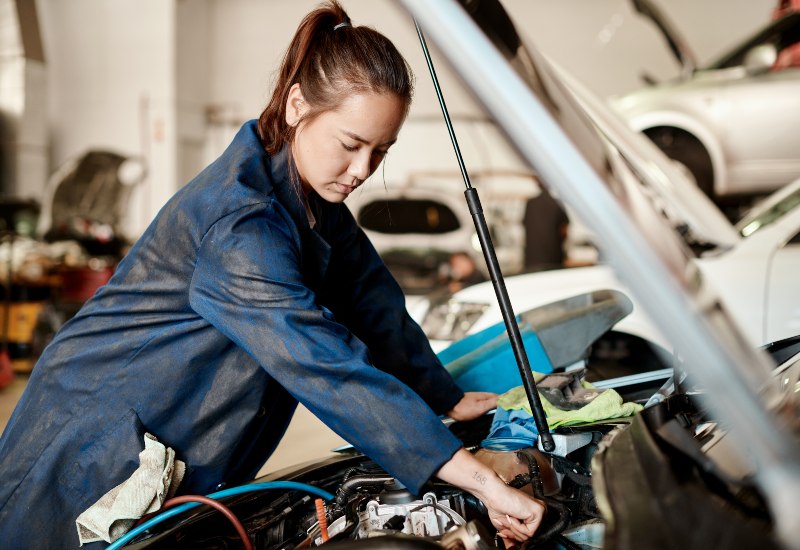 Buy With Confidence at Boyd Motor Werks
What we offer with our pre-purchase car inspection service is peace of mind. Whether you need a Mini pre-purchase inspection or a BMW pre-purchase inspection, our experts will help you make a sound consumer choice. We may even be able to get you a better price for the vehicle. Buying from private owners and dealerships can be tricky. Don't pay for a problematic vehicle. Call us for a pre-purchase inspection instead!
Auto Repairs from a Business that Emphasizes Integrity, Trust, and Value